ExoticSkis
Industry Insider
Joined

Nov 18, 2015
Posts

172
Location
Whitedot Altum 94 176cm (2019-2020)
​
Manufacturer Info:
Whitedot Skis Ltd
91-93 Green Lane,
Leeds, LS16 7EY, United Kingdom
https://www.WhiteDotSkis.com
Suggested Retail Price (MSRP):
598 €
Usage Class:
All mountain twin tip
Rating
(with comments):
(1="get me off these things"->10="I have to own a pair")
8+ Hardpack & goomed surfaces
8+ - Mixed surface conditions, chop low to moderate speeds
7+ - Powder for its width
Background:
Whitedot Skis began to really get skis out of prototype mode and sold to the public in 2009. (We tested some of their first production candidate models back in 2009 in France.) The collaborative effort of several enthusiasts who wanted to build unique and effective skis in small batches using designs developed with pro freeriders at Chamonix and Verbier testing grounds. The guys at Whitedot believe in constantly evolving their designs and exploring the effectiveness of different materials, so their models often behave differently from year to year. Whitedot Skis are very popular in Europe for a reason...they seem to work for the conditions found in the Alpes of France, Italy, Switzerland and Austria.
Manufacturer's Description:

"The entire mountain is your playground.

The Altum 94 utilises a versatile 94mm waist, an all-encompassing and progressive tip and tail rocker profile and 4mm of camber underfoot. This ski focused on grip and pop over the mountain without compromising on shallow snow ability. Coupled with a progressive, forward mount point all you need to do is point and direct these skis at those natural features you've been eyeing up on the lift.

Focusing on resort friendly characteristics coupled with all-mountain ability, the new Altum Series is designed to be your playful daily driver in areas where the snowfall is less fortunate..."
- Website March 2020
Technical Ski Data:
Claimed weight: 1759 grams
Measured weight: 1755, 1762 grams
Flex = 6/10
1.2mm ISO 7200 sintered die cut base
176cm length = 125-94-117mm sidecut, 4mm camber, tip & tail rocker, 18.5m radius, 1380mm effective edge, 1720g per ski
ABS sidewall
1.9mm steel, 360 degree edges
Screen printed ISO foil topsheet with two layers of lacquer
Poplar/ash laminate core with tri-axle fibreglass, carbon fibre/kevlar stringers, dry weave binding retention plate & rubber foil dampening tape
Bindings, Boots & Wax Used:
Tyrolia PRD 12 adjustable bindings
Salomon S-Max 130 Carbon boots.
Green Ice Waxes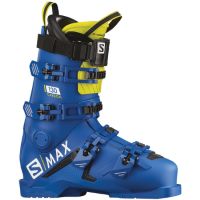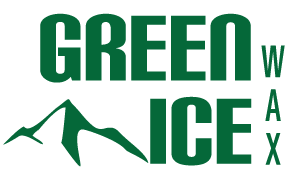 Pre-Skiing Impression:
The Altum 94 effectively replaces Whitedot's earlier "One" model which catered to the resort frontside, free-style park & pipe crowd and under-100mm groomer customers. The twin-tip Altum 94 takes up the same responsiblities in a more modern shape and flex pattern with a definite park-like mount point and rocker profile. The first impression you get when picking up the Altum 94 is "Wow...these things are light." They have a fairly pronounced tip and tail rocker with turned up tails, giving them the look of a loose and agile spinner ski. Tips and tails are on the soft side, with a fairly solid midbody...almost a hinge-like flex pattern, but smoothed-out and definiltely looking like they will ski shorter than they measure. Hand flex shows a moderate level of dampening and rebound, but definitely feeling lightish...nearly tour-like, but stronger. Fit and finish were very good, although the factory tune was a bit railed out-of-the-bag which was easily fixed with a pass on the Wintersteiger grinder after the first day out.
Test Conditions:
Shin-deep dry powder, packed powder, wind-pack, corduroy groomers, eastern hardpack and cut-up fresh powder, some small bumps.
Summary:
Our season in Vermont came to abrupt, rainy end in February and limited our powder testing to a few shin-deep days with light powder and slightly windblown powder before resort closure due to COVID19. We did get a bunch of packed powder, tracked-out powder and some corduroy and boilerplate groomer testing days, so we got a good idea of how the Altum behaves.
The Altum 94 is a park-like ski in all-mountain clothing. Super quick, pivoty and almost drifty by nature, yet having a very secure bite underfoot and ability to cut deep into groomed surfaces when needed. Billed by Whitedot as their progressive-profile, forward-mounted all-mountain ski, the Altum 94 is a super playful, light-feeling frontside ski with a bias toward park & pipe antics rather than groomer-carving at speed. Significant rocker profile front and rear deliver a ski with quick directional changes and ability to absorb terrain easily, with a cambered midsection for security underfoot. The Altum 94 skis significantly shorter than its measured length and prefers low to moderate speeds rather than ticket-pulling warp 9 runs. The appeal of the Altum 94 is its abilty to ski with spunk and fun feel in all kinds of conditions without requiring heavy input from the pilot. Hard chargers and racer-types may feel the Altum 94 is too soft and light for their style, while athletic skiers who spend 50/50 park/all-mountain or advancing intermediates will find the 94s super versatile in their respective favorite terrain types. Whitedot has created a frontside all-purpose ski with remarkably light feel and agility with impressive grip on groomers with a bias toward park & pipe for those who want an alternative to the frontside all-mountain carver type of ski. Blurring the line between pure park and pure all-mountain carver is a tricky activity, and Whitedot has done it nicely.
Hardpack and Boilerplate:
The Altum 94 definitely skis shorter than its measured length due to the significant rocker fore and aft, creating a short effective edge length. Even though the Altum 94 feels very light underfoot, it has a remarkably good, sporty bite underfoot allowing very quick edge-to-edge transistions and punchy, grippy hardsnow handling, including the ability to carve deep and hard when pressured. Since the effective edge is short, the Altum 94 can feel shorter and shorter as you go faster and faster, so keep your speed below GS levels for best stability. You can get the Altum 94 to bite nicely without high levels of exertion, making it secure for a wide variety of skiers ranging from novice to advanced intermediate. Hard core technical skiers and racer-types will overpower the Altum 94 on hardpack if skied in race-mode (which this ski is not designed for). Vibration control is pretty good for such a light-feeling ski, only showing a bit of unsettled buzz and frequency at high speeds on boilerplate. This buzz never appears on packed powder surfaces and typical moderately-firm courduroy. Since the Altum is a light-feeling ski on hardpack, it can feel a bit flittery at higher speeds, even though it has a secure grip. We put some intermediate skiers on the Altum 94 and they loved how well they could feel secure on hardpack groomers without working hard and concentrating all the time.
Mixed Surface & Variable Conditions:
When surfaces are a bit choppy, irregular or fluffed-out, the Altum 94s are happy campers, feeling sporty, spunky, very agile and playful. The ample rocker profile and quick edge-to-edge behavior make the 94s totally fun and playful, encouraging poppy antics and pivots everywhere. This is where you realize the Altum 94 has a heart of park & pipe in its DNA and why Whitedot place the recommended mount position in a definitely forward-oriented, jib location. Pivots, skids, scrubs, pops and any other actions are intuitive and quick with no protests or hangups when you ski the Altums on-center. Deflection is minimal at less-than GS-like speeds, with the tips absorbing deviant impact debris under the surface easily. Higher speeds result in very quick directional changes which are great if you are expecting them. Highly-caffeinated skiers who like to rip along roughed-out terrain with quick foot movements will feel at home on the Altum 94s, the same way older, less rowdy recreational skiers will like the agility and easy handling underfoot. Creating a ski to satisfy both park & pipe skiers and retired groomer-cruiser skiers is not easy, but Whitedot seems to have found a happy medium. Energy is quick and lively without being troublesome, and you never feel like the ski is getting away from you since you can always put it in its place without any protest underfoot. If you typically like higher-speed lines through mixed terrain...definitely size-up the Altum 94 to the next length.
Powder Conditions:
The Altum 94 feels narrower in 3D snow conditions than its dimensions might suggest. The 125mm tip and 117mm tail provide a moderate amount of float, but the relatively soft and prounounced rocker means the Altum's fold into a relatively short platform in powder, making the ski feel short and less floaty than some others in the mid-90s category. Handling is super easy and lots of turn shapes can be delivered with the Altums, making them perfectly fun and easy to take out on the morning of a fresh snowfall. No dive, no fight or fuss in powder conditions, but you get the feeling you might be on a mid-80's width ski. You can bank your turns, smear and drift easily and adjust your depth at-will, while only the higher speed powder runs give you the feeling you wanted a longer ski. The Altum 94 is an ideal ski for resort skiers who might venture out into a fresh powder morning to feel adventurous, yet feel more comfortable when the groomers do their thing to their favorite runs. The light feel is great in powder, and handling is quick and easy, but don't over turn the Altum 94s in powder or you might feel they get a bit darty...relax and let them flex naturally.
Turn Initiation, Apex & Finish:
The Altum 94 feels like a park ski rather than a traditional "all-mountain" ski. The significant rocker profile, short effective edge and light feel give you the impression that the default turn style is loose and quick rather than directional and carvy. If you ride the Altum 94s flat, they feel loose and a bit drifty, easily spun and smeared in any direction you want. As soon as you tip them on-edge, they can bite and change direction quickly, giving you the impression the grip is mostly underfoot with less attachment fore and aft. The Altum 94s like to be skied on-center, although we found sliding the bindings back 1-2cm from the mark gave them more cruising behavior and reduced the desire to pivot so easily. Putting the bindings back on-mark made them feel like they were "back home" where they were designed to be. The rockered tips and tails give turn intiation a short lifespan, meaning when you tip the 94s on edge, the feel of grip and pull happens quickly instead of gradually, and occurs underfoot rather than out on the forebody of the ski. This gives the 94s their pivoty feel and agility as a "punchy-turn" type of ski rather than a deliberate and directional all-mountain carving ski with a longer-lifespan turn intiation. The apex of the turn on the Altum 94 is a quick and very focused thing, rapidly allowing directional change and transition to the tail, which feels shorter than it measures, but having a well-concentrated grip and application of energy to propel you into the next turn. The turn finish on the Altum 94 is quick and well-announced, meaning you need to get into the the next turn or run the ski flat and loose in its new direction. The turn behavior of the Altum 94 is definitely park-like when compared to most other all-mountain designs from other companies.

Manufacturer's Mounting Position:
We played with the mounting position fore and aft of the center mark, and found 1-2cm back from center helped stabilize the ski for groomer cruising, while on-the-factory-mark was best for park-oriented antics.
Analogies:
("This ski is like...")
A crossbreed between a park ski and an all-mountain ski
Quick Comments:
Remarkably light feel, nimble and effortess to ski.
Skis shorter than it measures, loose when run flat, quick bite on-edge
Most secure at less-than-GS speeds
Spunky, mischievous, playful park-like feel
Things I Would Change About This Ski:
Perhaps a bit more dampening material to quiet the ski's high-speed feel

Short Answer When Someone Asks "What Do You Think About This Ski?":
The Altum 94 gives you the loose feel of a park ski with the security and all-terrain prowess of an all-mountain ski.

What kind of skier is this ski good for and not suitable for?
Park and pipe types who also want to cruise the mountain with more security underfoot than a pure park ski, but still get the pivoty, smearable rockered feel in park terrain will like this ski. Advancing intermediates who want an easy-handling ski with security underfoot will like this ski. Hard-charging, high-speed racer-types will overpower the skis and not find what they're looking for. All-mountain carving purists will find the Altum 94 to be too rockered for their taste.
Advice To People Considering This Ski:
Buy a size up from your normal length!
Other Reviews:
None found as of May 2020.
Pics:
(click for larger versions)